The only international-level potato exhibition in China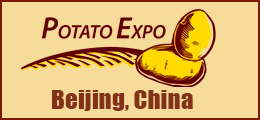 Besides of display and demonstration, the Expo will organize forums and seminars concerning industrial hotspots, playing an important role in promoting the overall and healthy development of the industry and the market, as well as friendly communication of the potato industry at home and abroad.
It is free to visit 2019 China Potato Expo and we strongly recommend the visitors to make pre-registration. You will be in a fast track when picking up your visitor badge onsite. All the registrated visitors are free to attend all the events during the expo.