Go Back
Crop Handling Professional Days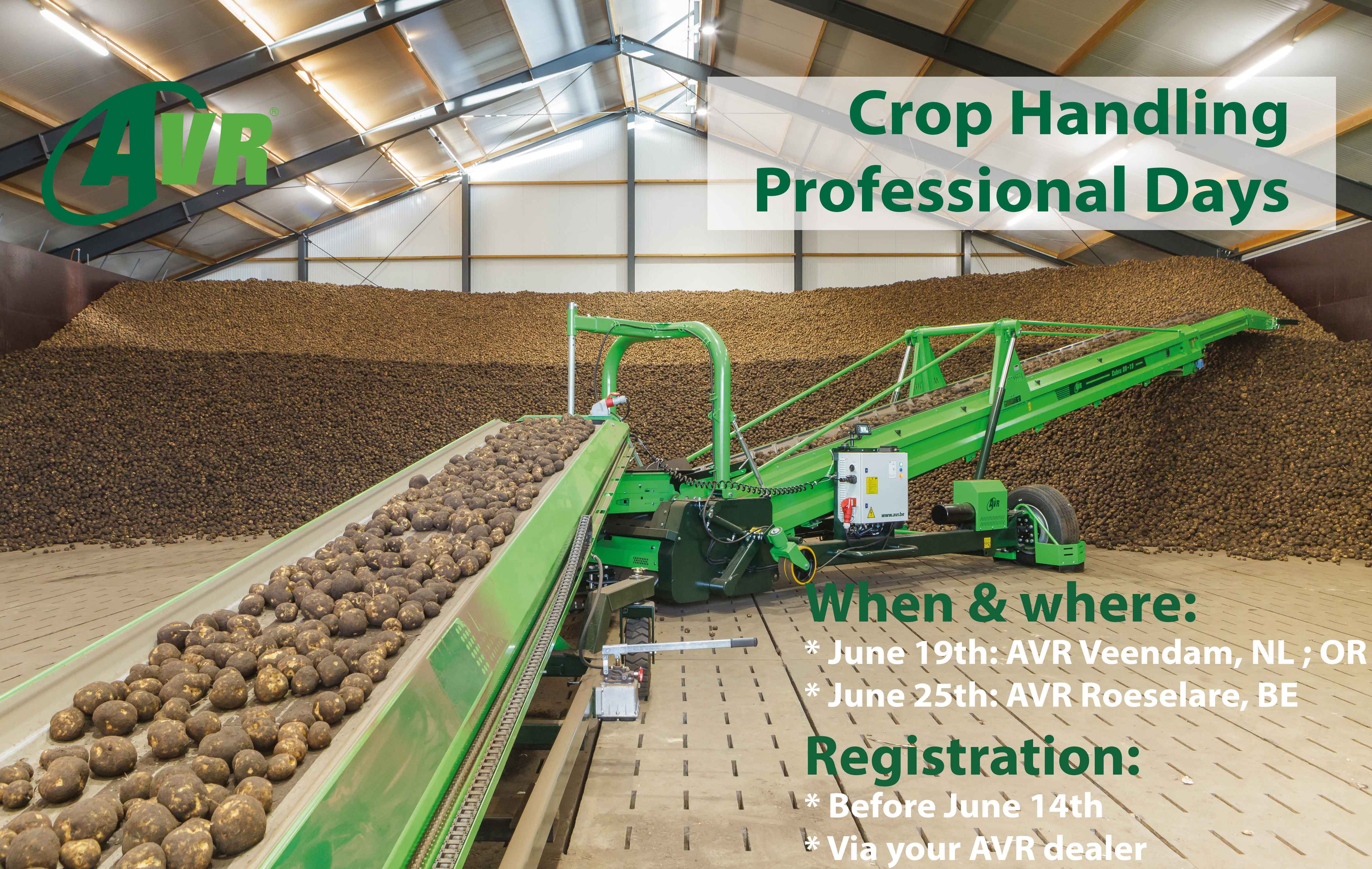 In June we offer you the unique opportunity to view the entire crop handling product range.

The AVR crop handling machinery is the youngest part in our full line range. Since AVR took over the Climax products, we gave these machines a real technical makeover so they are totally up-to-date. In the meantime, we also designed completely new machines such as the Falcon receiving hopper and the Cobra store loader.
When & where

June 19th: AVR Veendam, The Netherlands; or
June 25th: AVR Roeselare, Belgium.


Program*

14.00: welcome by Stefan Top, Managing Director AVR.
14.30: "How to handle things right?" How the AVR crop handling material will facilitate your business.
15.30: company visit.
16.30: networking or workshop with Inagro (Belgium).
17.30: reception.
19.00: end.
You can already register here!
Hope to see you soon!
*timings can shift, depending on different language groups.