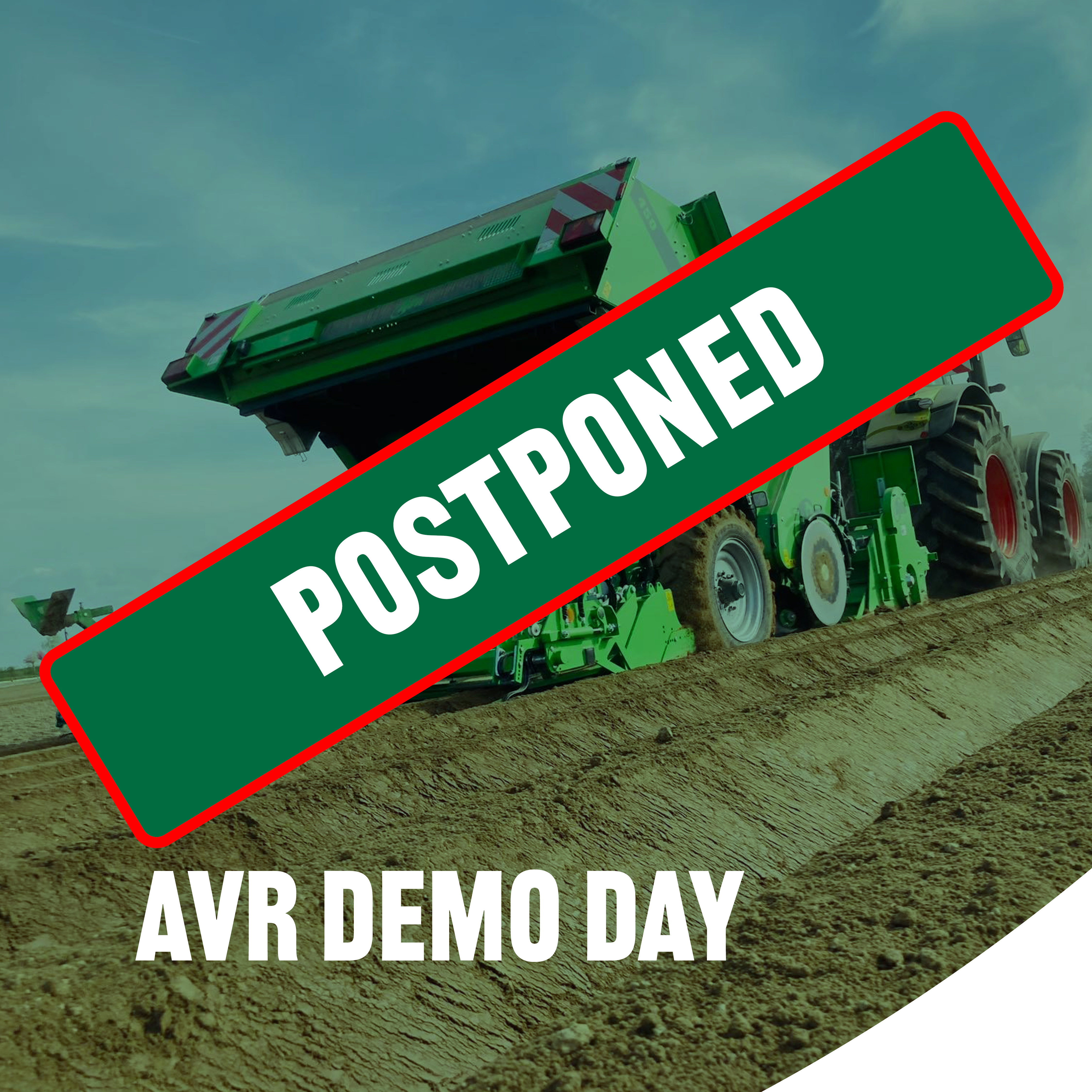 Spring weather hasn't arrived yet in Belgium - due to the heavy rain we've already had and that is about to follow, we are unfortunately forced to postpone our AVR Demo Day.
We know that our customers are eager to hit the field as soon as the weather gets better, so we've chosen to have the new demo day take place at the end of the planting season​​​​​​​.
We will of course keep you posted on when and where we would like to invite you again!
Don't miss any news or invitations: follow us on social media (Facebook | Instagram | TikTok) and subscribe to our newsletter now!
We are looking forward to welcoming you to our AVR Demo Day on Thursday 30 March!
Attend product presentations in our demo village and then follow the machines in the field to see them live at work.
Have a chat and ask all your questions to our sales staff over a snack and a drink in the catering tent.
See you then!
Get your own AVR-branded steel drinking bottle!
Register for the AVR Demo Day and receive a voucher to redeem on the day for an AVR-branded steel drinking bottle!
We will then also keep you informed of any rescheduling due to weather conditions.
Demo machines?
Ceres 440 in combination with a MultiForce front cultivator
Ceres 450 with GE-Force C cultivator
Ceres 450 with rotary harrow
Where and when?
Thursday 30 March from 11.00 AM unitl 04.00 PM
Axelwalle 12, 9700 Oudenaarde, Belgium
Practical info
Parking right next to the venue
Product presentations throughout the day