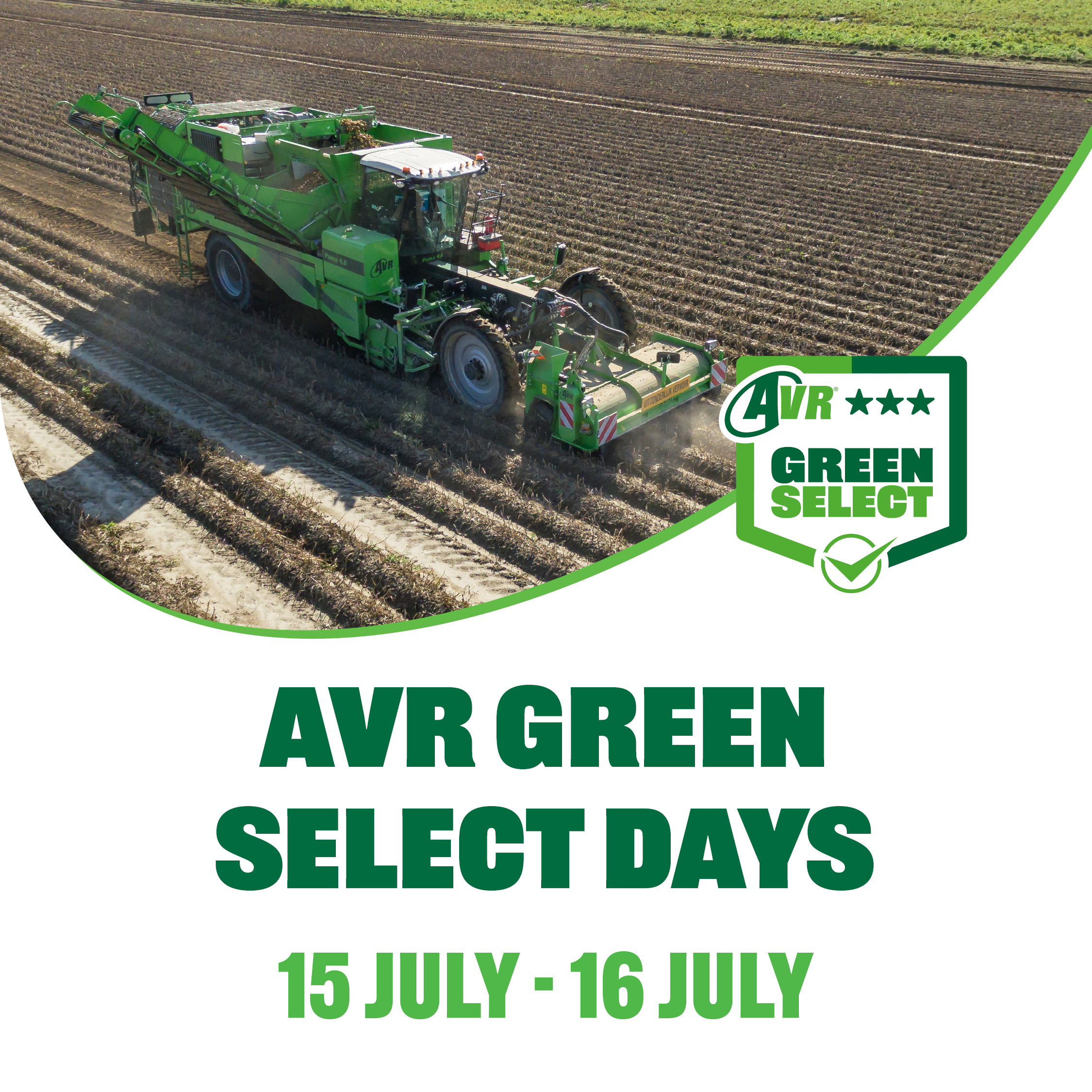 We are looking forward to welcoming you to our AVR Green Select Days the 15th and 16th of July at our headquarters in Roeselare.
Quality retains its value, even as a second-hand machine. That's the goal of AVR Green Select: offering quality at an attractive price.
To guarantee this quality, an AVR Green Select machine is inspected by our own specialised technicians when it is purchased, and then restored by them to top working condition. Moreover, you enjoy an AVR warranty on your second hand machine, and you can count on our support for the first start-up in the field or when you need advice about spare parts.
In brief, thanks to AVR Green Select, you can rely on the same AVR services and quality that you receive when buying a new machine.
Looking for a reliable second-hand machine? Then be sure to contact our regional manager in your area, who will be delighted to help you find the right machine for your business.
______________________________________________________________________________________________________
Practical details:
Attractive prices on used machines
Leasing options
AVR | Meensesteenweg 545 | 8800 Roeselare | Belgium
15 July & 16 July | 10 h - 18 h
Catering and kids corner
AVR Summer Lounge | Saturday 15 July | 18 h - 22 h | Free catering when registering
Confirm your presence now via this form.