Puma 4.0
Harvesters
Description
Meet the world leader in the 4-row self-propelled harvester range: the Puma 4.0.

You can confidently rely on AVR's self-propelled harvester to help meet your current farming challenges. This heavy-duty, reliable and user-friendly machine will process up to 100 tonnes of potatoes per hour with all the correct settings. Even in wet weather conditions, this gentle giant will soldier on. Your Puma can now also be connected to the web. This will enable you to capture your machine data on the AVR Connect platform to work even more efficiently after an initial assessment.
Ensure an optimal use of your Puma 4.0! In an instant, the digging unit can be converted for harvesting carrots or picking up onions.
AVR Connect: next-level harvesting
This machine can be connected to the internet which allows for machine data to be transmitted to AVR Connect.
AVR Connect is an online reporting tool for your machine activities, and an online collection system for all your machine data, both on and off the field.
AVR Connect offers you more data and consequently a more effective use of your machine and resources.
Applying precision farming techniques makes your work more efficient, leading to lower costs.
Statistics provide insight into improvement opportunities.
Easy access using your e-mail address and password.
Personal, safe and user-friendly platform.
AVR Comfort Drive on Puma 4.0 ACC
With the All Conditions Control digging unit, users can harvest either using diabolos or using probes, i.e. without exerting any pressure on the ridge. The advanced control technology responsible for depth control when harvesting using probes, the AVR Comfort Drive, works with great accuracy, which means the digging unit, and as a consequence the whole machine, can be operated more stable than ever.
Immediate advantages for the user:

More comfortable for the driver

The control performs very well under all circumstances (also in case of spray tracks, on inclined terrains, etc.), meaning manual intervention is no longer necessary.


A precise control also improves the harvesting quality

A potato harvester's performance is largely determined by an accurate harvesting depth. Harvesting should not be too deep, nor should it be too shallow. The less soil enters the harvester, the less processing is required. This means less load on the machine, resulting in a higher harvesting speed, less wear and a lower fuel consumption per hectare.


Also at higher speeds, the control – and as a consequence the whole machine – remains remarkably stable.
Specification item
Technical Specifications
Technical Specifications information
Puma 4
Rows
4
Inter row distance (cm)
75 or 90
Dimensions (l x w x h in m)
15.45 x 3.50 x 4.0
Weight (kg)
23.500
Bunker capacity (tons)
8
Maximum discharge height
-
Power (hp)
469
Drive
Hydraulic
Offset/in-line
-
Specification item
Strengths
Strengths information
AVR Connect: The Puma 4.0 can be fully connected to the web. This web connectivity ensures that the sensors installed at specific locations on the harvester can capture the harvesting data from the field and send it online to your personal user platform, i.e. AVR Connect.
Instinctive: oscillating topper, automatically following the ridges, top any kind of haulm.
Smart: both four-row and two-row harvesting are possible.
Solid construction: compact, lightweight (23.500 kg), central chassis beam.
Precise: precise & ergonomic command with intuitive touchscreen, joystick and a quick-dial rotating button.
Sharp view: luxurious Claas cabin with automatic functions and excellent view of the harvesting process.
Powerful: 12,8 liter Stage V Volvo engine that will never fail you (469hp or 1 hp per 50kg).
Gentle: extreme potato-friendly and high capacity elevator with active fingers.
Flexible: Varioweb cleaning module to continuously adjust the cleaning intensity, so you are ready for all harvesting conditions.
Grand: gain time thanks to an eight ton bunker which can be unloaded while driving.
High maneuverability: wide wheel radius (50° in the front and 20° at the back).
Light footprint: low soil pressure because of large 'increased flexibility' tires
Maximum intake: the harvesting channels are 1,450 mm wide (4x75 cm rows) or 1,550 mm for 4x90 cm. The pulled non-sticking plastic diabolos, pulled cutting discs and the large haulm intake rollers ensure an unfailing potato intake.
ACC option: choose the All Conditions Control digging unit if you want to opt to harvest with or without diabolos, depending on the circumstances. The ACC front-end is a single broad front-end, with 8 large (900 mm) driven disks. The diabolo can be hydraulically controlled from the cabin, to regulate the depth.
Autosteer: machine automatically follow the row
Active narrowing: digging web to sieving web
Webs information
2,400 mm digging web (x2): driven by means of pitchdependent PUR drive wheels for an increased lifespan and potato-friendliness
3,700 mm sieving web (x2): long sieving web, pitchdependent PUR drive wheels with three eccentric vibrators. This web is followed by the first haulm roller.
700 mm sieving web (x2): web with double profile rod (rubber rods with pintlebelt profile underneath the retaining rollers). This web is followed by the second haulm roller.
1,100 mm full web (x2) for transport towards the Varioweb.
Varioweb (a combination of a pintlebelt and an axial roller set, in which the axial roller set can be slid continuously out of the product flow), cross roller set or trash web.
Elevator: heavy-duty rod web with active fingers and PVC cloth coated flights for a product-friendly potato transport.
Bunker filling belt towards bunker.
Bunker floor driven independently from elevator (8 ton bunker).
Elevator with three articulation points; rod web for a massive boost in sieving capacity.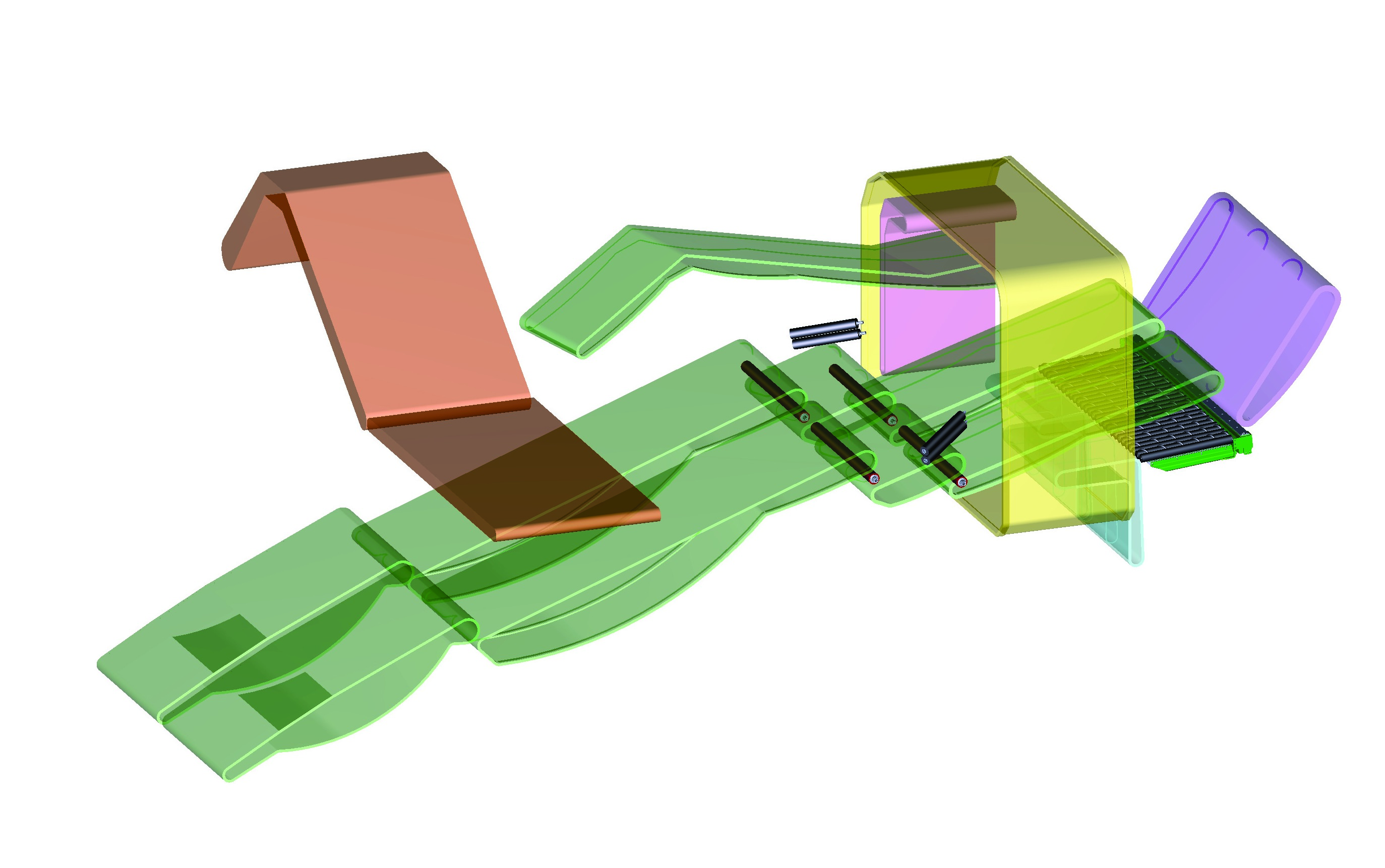 Specification item
Standard equipment
Standard equipment information
• AVR Connect hardware
• Haulm topper with lateral discharge
• Stage V motor (Volvo), 12,8 l, 345 kW / 469 pk
• Wheel radius front: 50° - back: 20°
• Tire sizes front: 2x 300/95 R52 - back: 2x 900/60 R38
• Side shift on front axle
• Automatic hydraulic level control
• Claas cabin with seat with air suspension, radio, heating, airco
• Two independent, oscillating digging units
• Electro-hydraulic counterpressure control
• Four pulled, plastic diabolos
• Eight pulled, spring-controlled discs
• Two haulm intake rollers
• Two short digging webs with PUR drive wheels
• Two long sieving webs (universal drive) with three eccentric vibrators
• Two rubberized sieving webs with double profi le rod
• 2x2 haulm rollers
• Varioweb (28 axial rollers + pintlebelt)
• Elevator (1,200 mm) with rods, coated with thick star PVC
• Picking-off table (900 mm) with top that can be automatically lowered into the bunker
• Eight ton bunker with elevator (1,650 mm) for unloading while driving
• Truckspot signaling system
• High power LED rear lights
• Active narrowing: digging web to sieving web
Specification item
Options
Options information
• ACC digging unit including AVR Comfort Drive
• Mud flaps
• Adjustable front axle (2.8 -> 3 m and 3 m -> 3.6 m)
• Universal share holders with stone protection
• Extra agitator in digging web
• Automatic inclination correction pintle belt/varioweb
• Cross roller set or solely pintle belt instead of Varioweb
• Electrically foldable and/or adjustable, heated mirrors
• Central lubrication
• Cameras and LED working lights
• Compressor
• Accessories for carrots or onions
• Electrical adjustment of haulm roller Standard
• Autosteer: machine automatically follow the row