Falcon 1800
Crop handling
Description
Productvriendelijk, snel, handig
AVR Falcon 1800 garandeert dat uw oogst snel, efficiënt en aardappelvriendelijk ingeschuurd wordt. De machine is in verschillende uitvoeringen verkrijgbaar. De uitgebreide opbouwmogelijkheden en beschikbare opties maken deze stortbunker ideaal voor middelgrote tot grote bedrijven.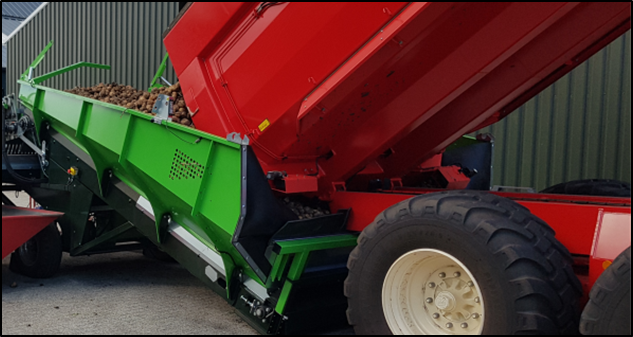 Extremely gentle handling of your crop
The Falcon has a wide and easily accessible filling hopper, the entry width is 3.18 metres. The incised filling rubber and the double entry rubbers ensure a good connection between the tipper and the receiving hopper, which prevents product from spilling out.
The solid side walls are mounted to the left and right of the bunker floor, to ensure a large buffer volume. The content of the bunker is 10.9 m³.
The technically powerful machine
Solid bunker floor structure composed of a cloth floor mounted on heavy chains with a tensile strength of around 10 tonnes per chain and the bunker floor has a length of 4.00 metres. Because the Falcon has a robust construction, it is easily accessible for maintenance.
Thanks to the high/wide side wall, the Falcon has a large buffer volume for such a compact bunker. It is hydraulically driven by a hydromotor mounted on the reduction gear unit and the floor speed is continuously adjustable from 0.5 to 6.5 metres per minute.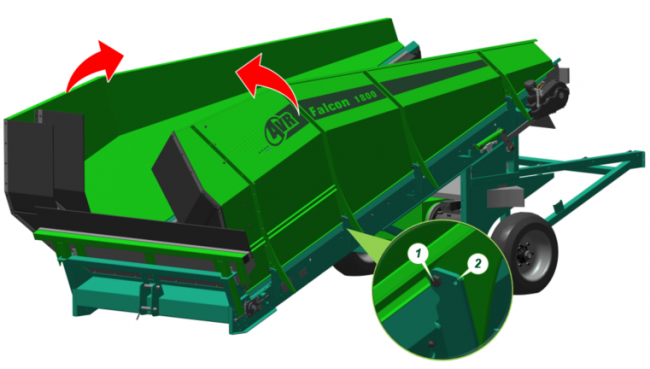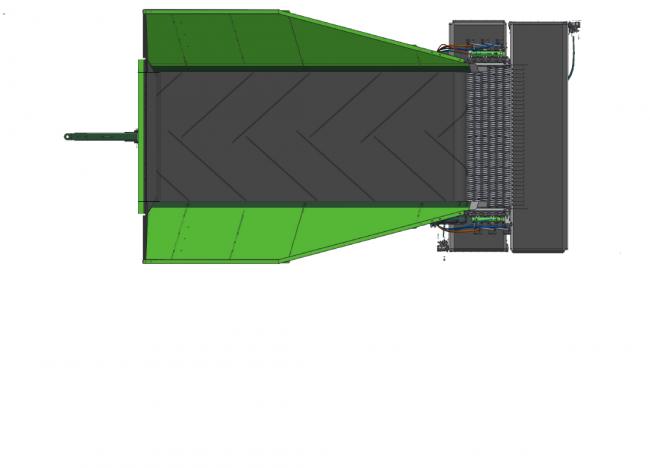 Specifications
Falcon 1800
Specification item
Strengths
Strengths information
Entry width

3,18 metres

Robust construction and easily accessible for maintenance

Solid bunker floor

High capacity thanks to t

he floor speed

Large buffer volume for such a compact bunker thanks to the high/wide side wall

Product-friendly PU-spiral cleaning rollers
Falcon 1800
Type
Entry width
3,18
m
Floor length
4,00
m
Capacity
Ca. 80
t/h
Floor speed
0,5-6,5
m/min
Width of roller set
1,85
m
Number of rollers
6
Roller distance cleaning
5-45
mm
Standard transport belts
3,00x0,65
m
Volume bunker floor
10,90
m³